Qualifications
Specializing in Restaurant Appraisals and Going Concern Valuations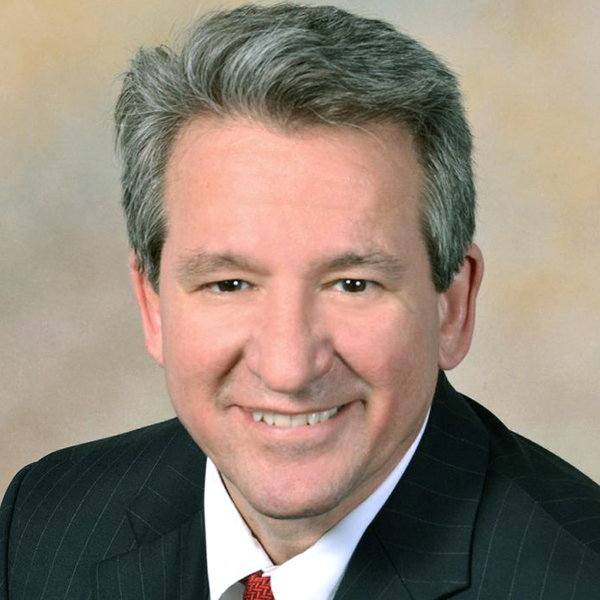 Bruce
Jones
MAI, ASA-GC, BCA, CMEA
Professional Qualifications
Designated Member of the Appraisal Institute ("MAI")
Accredited Senior Appraiser-Going Concern Specialty (ASA-GC)
Business Certified Appraiser (BCA)
Certified Machinery/Equipment Appraiser (CMEA)
"Qualified Source" – for SBA Business and Equipment Appraisals
New Jersey State Certified Tax Assessor
New Jersey State Certified General Real Estate Appraiser
New Jersey Licensed Real Estate Broker
Going Concern Specialty Designation (GC)
I am proud to share that I am one of the first to be awarded the ASA's new designation in Going Concern Valuation which is a specialized area of real estate appraisal. The American Society of Appraisers (ASA) is now offering the profession's only specialty designation in Going Concern Valuation. This specialty is designed for those appraisers who value complex commercial real estate with a business component, such as car washes, fueling stations/c-stores and lodging properties on a regular basis. Appraisers in this specialty have the knowledge and understanding of when (and when not) to properly allocate/segregate the value components as required by lending institutions, and the ability to analyze their effect on value as required by USPAP.
This area of real estate appraisal practice requires specialized knowledge to perform appraisals in compliance with appropriate professional standards. It has evolved significantly in recent years. This is an interesting and exciting time. I look forward to utilizing my skills to more effectively address the appraisal needs for my clients.
Professional Experience
Beginning his real estate career in 1987, Mr. Jones draws on nearly three decades of commercial real estate experience and has gained extensive experience in valuation, brokerage and market analysis. Mr. Jones has appraised a wide variety of property types, including extensive experience in institutional grade investment properties for financial reporting and tax appeal valuation. However, his specialty is special use properties that include a blend of real estate, intangible business going concern, as well as the machinery and equipment used within that business.
Professional History
2011 - Present
RMS Commercial Group, LLC
Real Estate Valuation and Consulting
Principal & Chief Appraiser
2013 - Present
Blue Winn Commercial Realty
Real Estate Brokerage Services
Broker/Salesperson
2009-2013
American Properties Realty
Real Estate Development, Management & Brokerage
Broker/Salesperson
2009-2011
National Valuation Consultants, Inc.
Real Estate Valuation and Consulting
Senior Appraiser
2010-2011
US Realty Consultants, Inc.
Real Estate Valuation and Consulting
Senior Appraiser
2004-2009
Gagliano & Co, LLC / Core Realty Group, LLC.
Real Estate Valuation and Consulting Brokerage
Executive Vice President (Gagliano & Co)
Principal/Broker of Record (Core Realty)
1994-2004
Wentworth Group
Real Estate Brokerage and Asset Management Services
Vice President/Broker of Record
1987-1994
Balsley-Losco Real Estate
Real Estate Brokerage Services
Broker/Salesperson
Education
Appraisal Courses and Seminars
Advanced Financial Statement Analysis for Business Appraisers, (ISBA), 2019
Real Property Going Concern Appraisals- Case Studies, (ASA) 2019
Appraising Automobile Dealerships-(AI)2019
Introduction to Business Valuation, Market Approach, (ASA), 2019
Allocating Components in Going Concern Appraisal- (ASA)- 2018
Certified Machinery & Equipment Training Course- 2017 Nebb Institute
Business Valuations: Applications Calculations of the Income & Asset Approaches – NACVA – 2016
Business Valuations: Fundamentals, Techniques & Theory- NACVA – 2016
Business Certified Appraiser – International Society of Business Appraisers - 2015
Appraising Convenience Stores (AI)- 2015
20th Annual September Symposium (AI)- 2015
Review Theory - General (AI) - 2014)
Assessment in the Aftermath of Super Storm Sandy (2014 seminar)
The Art of the Adjustment Process (2014 seminar)
USPAP - 2014-2015 (2014) (Have taken every two years since 2003)
Business Practices and Ethics (2014 - 7 hours)
Fundamentals of Separating Real Property, Personal Property, and Intangible Business Assets, (AI) (15 Hour Course - 2013)
Appraisal Curriculum Overview (15 Hour Course - 2011)
Apartment Appraisal, Concepts & Applications (16 Hour Course - 2010)
Evaluating Commercial Construction (2009)
Advanced Income Capitalization, 2006
Advanced Applications, 2006
Report Writing and Valuation Analysis, 2005
Advanced Sales Comparison and Cost Approaches, 2005
Highest and Best Use and Market Analysis, 2004
Basic Income Capitalization, 2004
Cost Approach to Commercial Appraising, December 2004
Real Estate Brokerage Courses & Designations
Client Advocacy in Commercial Real Estate - 2015
Ethics – 2013, 2015 and 2017
Environmental Review - 2013
Investment Strategies in Commercial Real Estate - 2013
Risk Management - 2015
Understanding Cities and the Demand for Real Estate - 2013
Graduate Realtor Institute (GRI)
Certified Residential Specialist (CRS)
Monmouth University Real Estate Institute
(Graduate Coursework)
Appraising Income Properties
Real Estate Law
Stockton University
Bachelor of Science, Finance and Economics